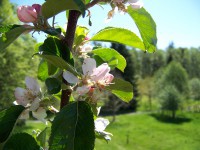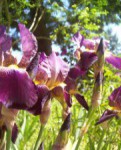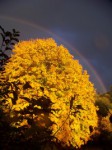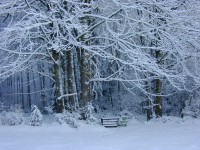 Pancha Karma at Shady Grove
Ayurveda is unique in that all aspects of your being are addressed, and Pancha Karma is no exception. This is a traditional and effective cleansing and rejuvenation program for the body, mind and spirit. We begin with pre-purification methods to nourish and prepare the body to let go of accumulated toxins, followed by the purification methods themselves. Pancha karma utilizes all of our therapies as well as yoga, meditation and diet which, when taken in a specific sequence, gently and effectively purify the body of unnecessary and unwanted toxins, emotions, thoughts and eventually habits. Set aside at least 3 consecutive days for this process, 5 days or more are recommended.
After your initial consultation you will receive a recommended Diet and Lifestyle Plan, which will include special instructions for the week prior to your Pancha Karma stay. This will prepare your system for an effective cleansing process. Every day while you are here you will receive three meals, yoga, pranayama and meditation instruction, herbs and teas, abhyanga massage, steam, shirodhara and another body treatment from our menu according to your imbalance. There will be plenty of time to explore the nature preserve, enjoy the gardens, hike the woodland trails, reflect and rest.
$350 per day
Accomodations are available on the premises and rates are separate from the Pancha Karma fee. Guest room rates are $40 per day, R.V. or tent camping are $10 per day. Our accommodations are rustic yet comfortable.

The Shepherd's Inn is only 6 miles away and provides very comfortable and private rooms. They can be contacted at www.theshepherdsinn.com or by calling 800 985 2434, for rates and availability.
Testimonials
Dear Sarah and Annie,
It has been several days since completing your 5 day Pancha Karma purification therapies and the difference it has made in my well being is truly remarkable. I first want to acknowledge you for your high level of professionalism and depth of knowledge of you subject and your programs I was very, very much impressed.
Generally I can tell you I am a new person. I have been told by friends that I look like I am "youthing" rather than "ageing" and I look at least 10 years younger and this was unexpected, thank you. More specifically so far I have noticed the following changes:
My eye sight is once again clear and crisp and I use my reading glasses less and less.

My sinuses are completely clear and remain so. This is a big deal for me because for a long time I have had a background congestion and it is now gone.

My lung capacity is noticeably increased and the yoga you taught me is keeping my breathing, lung capacity and general flexibility in top shape.

I suffered from a lot of back and neck stiffness that was restricting my movements and all of that is entirely gone and has not returned. This was a very big deal with me and a huge win to have it handled. Thank you.

I feel totally rejuvenated both mind and body with more energy and ease of movements as well as a noticeable increased awareness and thinking abilities. The last one was a bit of a surprise and unexpected but it clearly improved.
There is no amount of money I could pay you for the value you have given me in my quality of life. The value of things like this can not be fully measured in gold so I will simply say thank you and know you have my full respect, gratitude and love.
Sincerely,
Jim D. Thiemens
PS – I'll see you next year for another round.
Good morning Sarah,
As I told you when I was taking your program I am starting a new life and my 5 day retreat with you was its beginning and the wonders continue. I have changed my way of eating and moved to what you taught me no coffee, no beef (only a little chicken & fish) and water with no ice. Further, I am doing yoga about 30 minutes each morning when I get up, my breakfast is hot mush with tea and my lunch and supper is primarily some version of kitchari. I continue to loose weight and my vigor and vitality continue to improve.
You and Annie have changed my life and I find it very profound in ways that I never expected I am more able to see the beauty in all that is around me, my awareness that I thought was at the top continues to grow and the peace of my existence is like the warm glow of a camp fire reaching into the night. Thank you for your program and of course you can use my letter any way you choose.
Jim Thiemens
I wanted to tell both you and Annie that everything was exceptional. From Annie's delightful home to the naked sun baths in the grass, from quiet meditations in the woods to delightful meals. The care with which you both approached the practices were sensitive, intuitive, and conscious. Being able to stay on the grounds really made my experience complete. It surely would not have been the same healing for me had I needed to leave the grounds when my treatments were over. The silence was also the perfect thing. God bless you both for the divine love and service you offered me.
Willow K.