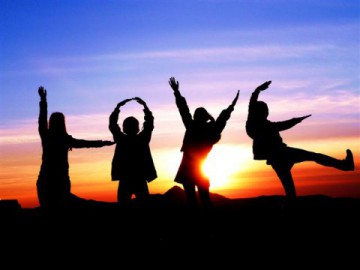 Be Happy
Most of us are rushing through the week, doing our best to meet deadlines and maintain tight schedules. Shady Grove Rejuvenation provides a respite from the daily grind giving you a chance to slow down, let go and feel something extraordinary. Becoming mindful again of who you are and why you do what you do with a new found energy and physical and mental freedom to be and do well.
Shady Grove Rejuvenation is in The Newaukum Healing Arts building in downtown Onalaska. Massage, classes, consultations and some of the Ayurvedic services are offered at this convenient location. The Day of Rejuvenation and Pancha Karma therapies are provided at the Shady Grove Retreat Center, a 65 acre wildlife preserve which is available for personal and couples retreats.
We are a group of practitioners and instructors offering:
Traditional Ayurvedic Therapies, Wellness Consultations, Personal Yoga Training, Massage, Transformational Breath Workshops and various Health and Movement Classes.
Local Artisans Gift Shop and Herbal Apothecary.
All photos on this site are of Shady Grove and are copyrighted 2010 by Neisha Bhagwandin