No better way to say,
"Thank You... I Love You...
We Appreciate You...!"
than with a Gift Certificate to Shady Grove!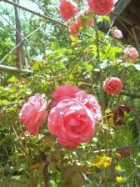 Call 360 978 6400 to order.
Gift Certificates are available in any denomination.
We accept all major credit cards
and can mail out your gift certificate with a personalized note or
have it ready for you to pick up at our office.