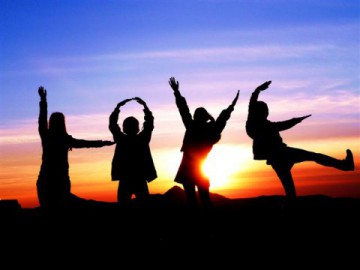 Be Happy
Most of us are rushing through the week, doing our best to meet deadlines and maintain tight schedules. Shady Grove Rejuvenation provides a respite from the daily grind giving you a chance to slow down, let go, and feel something extraordinary. Becoming mindful again of who you are and why you do what you do with newfound energy and physical and mental freedom to be and do well.

Here at the Shady Grove, we steward 65 acres of forests, orchards, trails, ponds, and gardens in the rolling foothills of Mount Saint Helens in southwest Washington. Far from the big cities and bustling freeways we enjoy fresh, clean air and water and lots of peace and quiet. Our retreat center features many traditional Ayurvedic healing and balancing practices within this pristine environment. A place where Nature speaks for those who listen.

Your comfort and wellbeing are foremost. We work with you to assist in your complete, optimum health. You can heal and balance yourself and ultimately you know exactly what is necessary for your greatest wellbeing. We are here to listen to your needs and to remind and nudge you with gentle and effective therapies.
To Your Health,
Annie Bhagwandin & Family
All photos on this site are of Shady Grove and are copyrighted 2010 by Neisha Bhagwandin